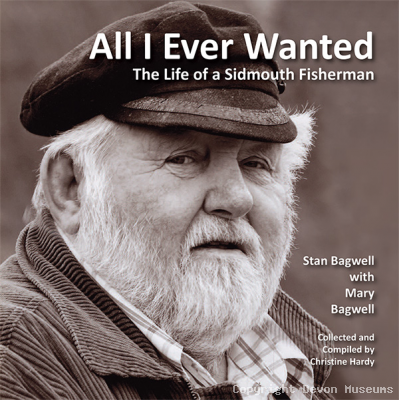 All I ever wanted
Price: £12.00
Stock: 6 available
The life of Sidmouth fisherman Stan Bagwell. Compiled by Christine Hardy, the book combines many photos of Stans boats and family with 75 years of fascinating stories of growing up in the town, his life at sea and Sidmouths fishing community. Produced in aid of the Fishermens Mission. 120pp 210x210mm paperback.
You might also be interested in?
The Natural History of the Sid Valley through the seasons

£3.50

by Louise Woolley An introduction to some of the plants and animals that are present in the Sid Valley.

Sidrocks Songbook

£2.99

Prepared by Emma Oliver-Trend and Roger Trend Local geology set to music! Specially written songs about Sidmouth's geological history complete with words music and ukulele chords.