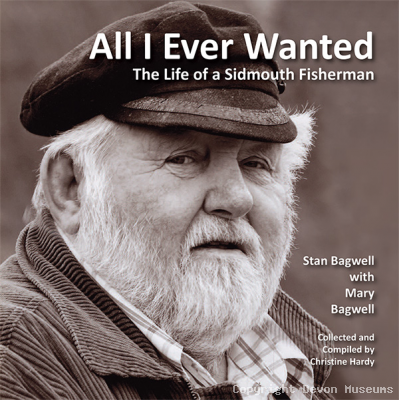 All I ever wanted
Price: £12.00
Stock: 6 available
The life of Sidmouth fisherman Stan Bagwell. Compiled by Christine Hardy, the book combines many photos of Stans boats and family with 75 years of fascinating stories of growing up in the town, his life at sea and Sidmouths fishing community. Produced in aid of the Fishermens Mission. 120pp 210x210mm paperback.
You might also be interested in?
A Case of Murder

£2.99

Compiled by Rab & Chris Barnard The brutal murder in Wiltshire of a three year-old boy made the national headlines in the 1860s.

Sidmouth Scientists

£2.49

By Professor Robert Miles This new book celebrates the contributions to science of four Fellows of the Royal Society who lived in Sidmouth: astronomer Norman Lockyer, Ambrose Fleming inventor of the radio valve, Sidney Brown who designed radio equipment and loudspeakers and Frederick Lindemann who played a large part in the development of radar during World War II.