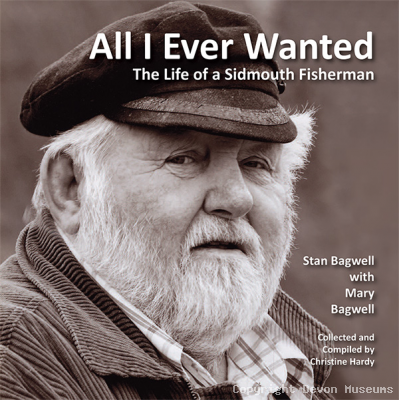 All I ever wanted
Price: £12.00
Stock: 6 available
The life of Sidmouth fisherman Stan Bagwell. Compiled by Christine Hardy, the book combines many photos of Stans boats and family with 75 years of fascinating stories of growing up in the town, his life at sea and Sidmouths fishing community. Produced in aid of the Fishermens Mission. 120pp 210x210mm paperback.
You might also be interested in?
Sidmouth: The Video (DVD)

£9.99

Written, produced and directed for Sidmouth Town Council by David Young 1993 DVD 26 minutes.