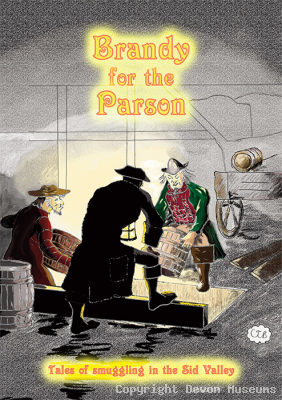 Brandy for the Parson
Price: £1.50
Stock: 4 available
Tales of smuggling in the Sid Valley compiled by Christine and Rab Barnard. Everyone enjoys a story about smuggling - it's the romance associated with the image. This book covers the early to mid 1800s, a period of high activity in the trade and gives an insight into the society of the period and the harsh conditions experienced by Sidmouth's less privileged inhabitants.
Published 2014. 48pp A5 softback
You might also be interested in?
Sidmouth People and Places

£4.50

by Nigel Hyman Discover Sidmouth's rich history of colourful personalities and its legacy of fascinating buildings, many of which can easily be seen.

Around and About Sidbury and Sidmouth, the Sid Valley, Core Copse, East Hill Strips and Farway Hill

£3.99

Ordnance Survey Yellow Walk Map 1:16,000 Water resistant.