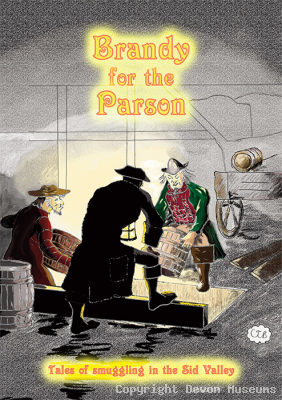 Brandy for the Parson
Price: £1.50
Stock: 2 available
Tales of smuggling in the Sid Valley compiled by Christine and Rab Barnard. Everyone enjoys a story about smuggling - it's the romance associated with the image. This book covers the early to mid 1800s, a period of high activity in the trade and gives an insight into the society of the period and the harsh conditions experienced by Sidmouth's less privileged inhabitants.
Published 2014. 48pp A5 softback
You might also be interested in?
Sid Vale Calendar 2018

£5.00

Full colour A4 calendar with photographs of Sidmouth and the Sid Vale and space for appointments etc.

Arthur Conan Doyle, Sherlock Holmes and Devon

£12.99

By Brian Pugh, Paul Spiring and Sandru Bhanji This book enables readers to retrace for themselves Conan Doyle's various trips to Devon and to learn more about the links between the county and several of his most popular Sherlock Holmes stories.