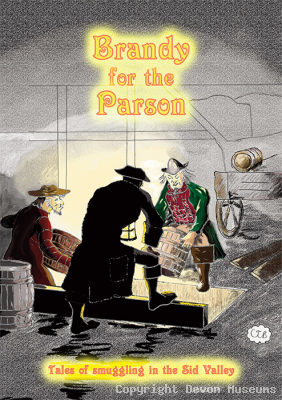 Brandy for the Parson
Price: £1.50
Stock: 4 available
Tales of smuggling in the Sid Valley compiled by Christine and Rab Barnard. Everyone enjoys a story about smuggling - it's the romance associated with the image. This book covers the early to mid 1800s, a period of high activity in the trade and gives an insight into the society of the period and the harsh conditions experienced by Sidmouth's less privileged inhabitants.
Published 2014. 48pp A5 softback
You might also be interested in?
The Jurassic Coast Illustrated

£4.99

by Robert Westwood An illustrated guide to the geology of locations along East Devon's and Dorset's World Heritage coast.

A Walking Tour of Sidmouth

£1.99

Prepared by Andrew Rugg-Gunn This guide will help you to see much of beautiful Sidmouth - architecture, gardens and views.