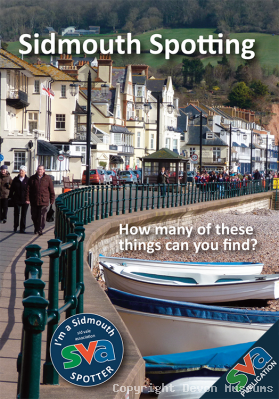 Sidmouth Spotting
Price: £2.50
Stock: 100 available
A fun book for children. Lots of interesting things to spot in the town, the sea and the sky in Sidmouth. And when youve spotted enough you can collect your Sidmouth Spotter badge.
Published 2017 36pp A6 softback
You might also be interested in?
Around and About Sidbury and Sidmouth, the Sid Valley, Core Copse, East Hill Strips and Farway Hill

£3.99

Ordnance Survey Yellow Walk Map 1:16,000 Water resistant.

Salcombe Regis An Anthology

£15.50

"There has been no book published on Salcombe Regis for over 40 years, since Ronald Wilson's little booklet 'Salcombe Regis Sketches' came out (now long out of print).