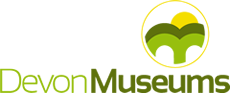 'Finds day' Get nose to nose with the past 40,000 years
02 September 2012
02 September 2012
When: 02 September 2012
Where: A la Ronde meadow area. 11 - 4pm

Bring along anything you have found for identification with Assistant Archaeologist , Nancy Grace from the National Trust.
Try to stump the archaologist with your finds.
Have a go at recording your own finds.
Get a closer look at objects from the past 40,000 years.
Discover the stories from beneath your feet.
Watch flint knapper, Edwin Pearson, at work
Upcoming A la Ronde events