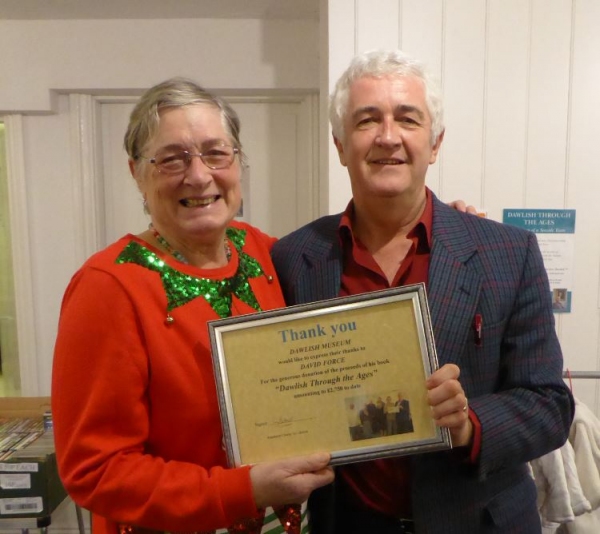 A big thanks to David Force !
By: andrew wright
Added: 18 December 2018
Jenny Gibson , Co-Chair at the Museum , was pleased to present David Force with a certificate and a small gift to say a big thank you to him for donating the sales of his new local history book to the museum funds. Sales at this moment actually total £3,000 which is amazing !