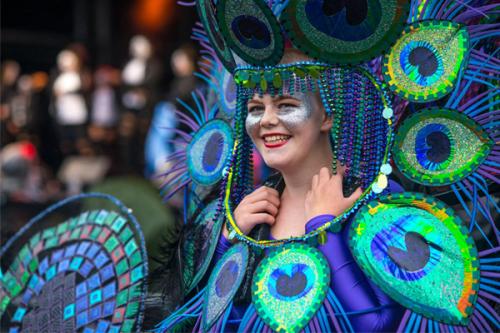 21 April 2018
21 April 2018
When: 21 April 2018
Where: RAMM
Time: 11am - 6pm
Cost: Free
Suitable for: Especially for children, Family friendly, Any age

Everyone is invited to join RAMM's 150th anniversary celebrations. Our Carnival of the Animals will take place exactly 150 years after the original parade through Exeter to celebrate the opening of the museum.
Internationally-known carnival experts Shademakers will be creating spectacular kinetic puppets to move through the streets. There will be a party atmosphere with city-centre activity hubs, music, and late night opening at the museum. If you would like to be part of the action, take part in one of our Carnival activities in the lead up to the event or turn up on the day to enjoy the fun.
The event will start on the Cathedral Green at 11am and continue throughout the day in the city centre, ending with events in the museum from 4 to 6pm.
If you would like to join in the fun, you can take part in one of our carnival activities in the lead-up to the event:
Celebration hats and headdresses
Celebration puppet-making
Carnival mask-making
Carnival headdress-making