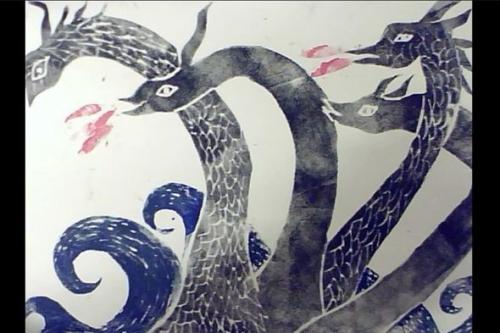 20 February 2019
20 February 2019
When: 20 February 2019
Where: Royal Albert Memorial Museum & Art Gallery, Queen Street, Exeter, EX4 3RX
Time: 13:30 - 16:00
Cost: £5
Suitable for: Especially for children, Specific age ranges

Take inspiration from the themes of RAMM's 'Criminal Ornamentation' exhibition to design your own relief plate and create a series of prints to turn into a fun digital animation with artist Tanya Morel.
Develop your ideas through some simple drawing/mark-making, and convert them into a relief plate using card and foam. You will then ink up the plate using rollers to create a series of prints on paper. Photograph the finished prints to put onto the computer using an animation programme to convert into your own short animated film.
See examples of print animations made in this way on Vimeo.
Tanya (www.tanyamorel.co.uk ) is a Dartmoor based artist working in ceramic sculpture, painting, printmaking, animation and filmmaking.
Suitable for 8-12 year-olds. All materials provided, but please bring your own smartphone or tablet to this workshop that can connect to wifi.