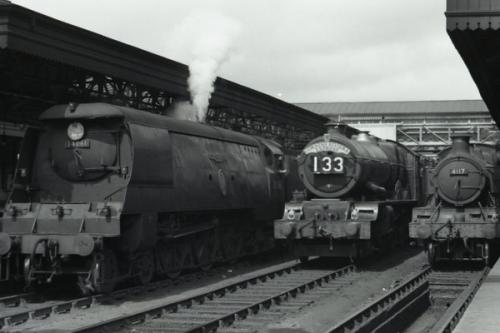 07 March 2019
07 March 2019
When: 07 March 2019
Where: Meeting Room A, Royal Albert Memorial Museum & Art Gallery, Queen Street, Exeter, EX4 3RX
Time: 13:00 - 14:00
Cost: £8 (£6 Friends)
Suitable for: 18+

In the last in the series of 'What the Victorians did for Exeter' Amyas Crump, rail historian and local author, looks at the intrigue and industrial archaeology of the railway age and its impact on Exeter.
By the end of Queen Victoria's reign the railway network was almost complete and Exeter was connected to Bristol, London, South, North and East Devon and the Teign Valley. From Brunel and the 'Atmospheric caper' to the first non-stop train, Amyas Crump will illustrate sixty years of innovation, upheaval and travel.
Organised by Friends of Exeter Museums & Art Gallery, registered charity no. 306649. The Friends support the museum with financial help towards acquisitions and conservation. www.rammuseum.org.uk/support-us/friends/, E friends@exeter.gov.uk.