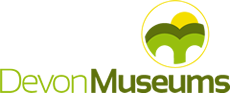 Topsham, the Historic Port of Exeter
Price: £19.95
Stock: 10 available
Author: Peter D. Thomas
An archive photographic record published in association with Topsham Museum.
You might also be interested in?
Topsham Burning

£1.50

The story of the Topsham Fire & rescue Service, illustrated by personal memories.

Cygnet , the Story of a Boat

£1.50

The story and photographs of the iconic Cygnet at Topsham Museum and its creator, Captain Peacock.