When: 31 March 2018 to 22 August 2018
Where: Local History Room
Time: 1400 - 1700
Cost: None but donations welcome
Suitable for: Any age

Closed 22nd August!!
Topsham Museum's main 2018 exhibition celebrates a series of remarkable women connected to Topsham. Some were internationally known, while others played a lower key role in their community, but in their own way, they all made a lasting impact. It is fitting that the museum should mount this exhibition in the centenary year when (some) women first achieved the vote – and we remember Mrs Frood of Topsham, who was particularly active in the national suffragist movement.
So, do come along and find out about Tryphena Gale (cousin of the writer Thomas Hardy), lace makers, a very busy midwife, pub landladies, painters and many other women. Learn what connection the missionary Mary Slessor had with Topsham and see some lovely old photographs of women shop keepers.
Exhibition Gallery
Vaughan's Glove factory - female workers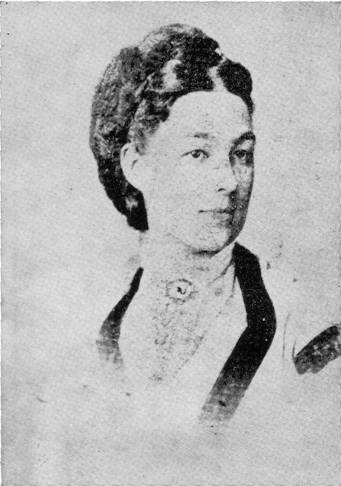 Exhibitions & Projects
What do you collect For the record

Royal Albert Memorial Museum and Art Gallery

10 July 2018 to 30 September 2018

Behind the scenes at the museum

Royal Albert Memorial Museum and Art Gallery

03 July 2018 to 07 October 2018

Trash or Treasure

Tiverton Museum of Mid Devon Life

28 March 2018 to 20 October 2018

One Hundred Years of Motor Buses in Tavistock

Tavistock Museum

24 March 2018 to 31 October 2018

Ronald Gard A Hero of the Great Escape

Tavistock Museum

24 March 2018 to 31 October 2018

War Came to Topsham: a Commemoration on the Centenary of the Armistice

Topsham Museum

25 August 2018 to 31 October 2018

African Masks Exhibition

Ilfracombe Museum

18 July 2018 to 31 October 2018

'Ilfracombe's Faces of War'

Ilfracombe Museum

01 August 2018 to 31 October 2018

Teignmouth and Shaldon Remember the First World War

Teign Heritage Centre Home to Teignmouth and Shaldon Museum

14 September 2018 to 11 November 2018

Exeter's Fine Art Collection: Childhood

Royal Albert Memorial Museum and Art Gallery

08 May 2018 to 25 November 2018

Curiosity Shop: looking with older eyes

Royal Albert Memorial Museum and Art Gallery

09 October 2018 to 09 December 2018

Travelling Showmen and the First World War

Dingles Fairground Heritage Centre

10 February 2018 to 16 December 2018

Museum On Tour: Plymouth From Destruction to Construction

Plymouth City Museum and Art Gallery

09 December 2017 to 22 December 2018

Devon Voices 1914 1918: Home Front Stories

Royal Albert Memorial Museum and Art Gallery

15 September 2018 to 06 January 2019

Canadians in Devon 1914 1918: War Photographs

Royal Albert Memorial Museum and Art Gallery

15 September 2018 to 06 January 2019

What do you collect Skirt Lifters

Royal Albert Memorial Museum and Art Gallery

02 October 2018 to 06 January 2019

Royal North Devon Yeomanry Collection

The Museum of Barnstaple and North Devon

01 January 1988 to 01 February 2019

North Devon Pottery

The Museum of Barnstaple and North Devon

01 February 1988 to 01 February 2019

Pre History Gallery

The Museum of Barnstaple and North Devon

01 February 1988 to 01 February 2019

Tarka Gallery

The Museum of Barnstaple and North Devon

01 February 1988 to 01 February 2019

More Deadly Than War: Spanish Flu and the Threat of Pandemic

Torquay Museum

18 October 2018 to 24 February 2019

Bedwyr Williams at RAMM

Royal Albert Memorial Museum and Art Gallery

21 July 2018 to 30 April 2019

Local Art Show 2019: Migration

Royal Albert Memorial Museum and Art Gallery

12 June 2019 to 30 June 2019