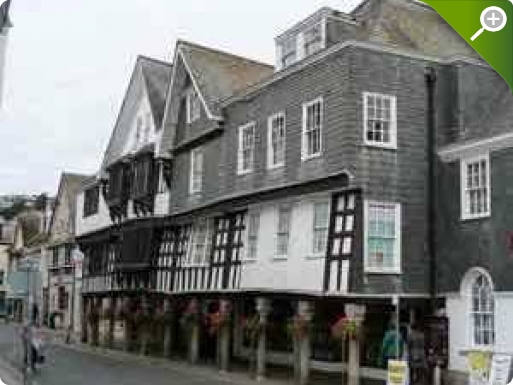 Are social media people a load of twits - Fairlynch Museum
By: Michael Downes
Added: 24 April 2012
Dartmouth Museum: top tweeters
"We're very worthy," says Tim Trent, volunteer at Dartmouth Museum and Devon tweeter extraordinaire. "We're a quite ordinary museum - only three rooms plus a lobby. We've been tweeting only since July last year, but for such a tiny museum we punch well above our weight in social media."
Well, when they can boast of sending out 3,569 tweets - it works out at a daily average of 15-20 tweets - it's perhaps why Dartmouth Museum has 706 followers on Twitter, and growing by the minute. The Royal Albert Memorial Museum's current 3,015 tweet total looks measly by comparison.
"The extraordinary thing now is that we're attracting attention from a lot of heavyweights in the social media scene. It's mad really. But it's getting our museum talked about." And Dartmouth Museum was even nominated for a couple of social media awards. They didn't win, but they never expected to, either. "It's all about brand awareness," Tim said. "We're pleased to have had folk just hear about us. Next year they may make us part of their holiday plans."
To read more click here http://budleighbrewsterunited.blogspot.co.uk/2012/04/social-media-people-load-of-twits.html
Museum map
Our interactive Devon Museum map will help you find the perfect Devon museum.
Upcoming events
28 August 2015

Plymouth City Museum and Art Gallery, Drake Circus, Plymouth PL4 8AJ

28 August 2015

PL6 5BX, Crownhill Fort

28 August 2015

PL6 5BX, Crownhill Fort