Find out about: Braunton and District Museum
About Us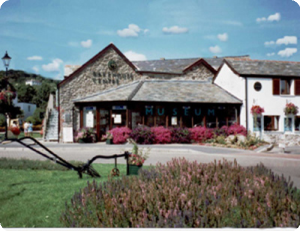 The Bakehouse Centre was specially converted from a former bakehouse and two cottages to house today's Museum.

Museum Staff are pleased to welcome visitors and offer a guided tour if requested. A printed guide to the collection is also available.

For 2012 there are new exhibitions on the maritime history and a photographic history of the village.
Facilities
Parking with toilets in adjacent car park.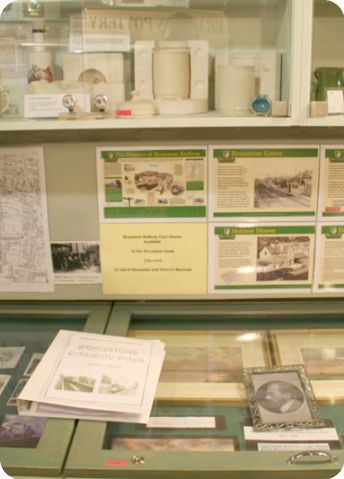 Braunton Railway
Small display of artifacts and photographs, fact sheets are available for sale please ask at desk. Recently the Parish Council have sited a series of information and display boards around the village which tell the story of the railway, before Mr Beeching wielded his axe.
Click the button above to add this museum to your MyMuseum wish list. Once added you can choose to save this for future visits or email the Museum details to a friend.
Our Collections
The collection reflects the early beginnings of Braunton with particular reference to the Braunton Great Field, one of only two remaining working examples of Saxon strip farming in England.

Braunton's Maritime heritage is also on display, based on the thriving port of Vellator, which is just 2 minutes drive or 10 minutes walk from the village centre. This section features scale models of many of the Braunton vessels hand made by local mariner Sam Mitchell who used to be one of Braunton's 'bar men' who sailed out over the treacherous Barnstaple Bar.

Our Latest news
Braunton Museum gets AONB funding

04 January 2012

Braunton and District Museum has received £1800 of funding from the North Devon AONB...read more

Americans in Wartime North Devon DVD launch

01 June 2010

June 2010: As part of the "Americans in wartime North Devon" project, Braunton Museum will...read more
Admission & Prices
Entry: Free (Donations appreciated)

Opening Times

Mon - Fri : 10.00-15.00, Sat 10.00-13.00
Sun: Closed
Find us


Click on the map above to view the Museum location in Google Maps
The museum is located in the main Caen Street car park in the centre of Braunton.

Get in touch

Braunton & District Museum
The Bakehouse Centre
Caen Street
Braunton
EX33 1AA
Braunton
EX33 1AA

T: 01271-816688
E: brauntonmuseum@yahoo.co.uk
W: www.explorebraunton.org

Other information

The Museum is situated next to a large, car park. There is disabled access and a stair lift to the first floor with a folding wheelchair available. A small shop with gifts, souvenirs and local history booklets. Phone Museum to check opening times in January as occasionally the Museum closes for a short period for special cleaning and redecoration. Postal book service available. Limited local and family history research undertaken from our indexed transcriptions of the Parish Registers of St. Brannock's Church, Braunton and the 1841-1901 census returns for Braunton. Facilities available, by appointment, for personal research plus Group bookings, Film shows, talks and quizzes.
Braunton and District Museum
Braunton & District Museum
The Bakehouse Centre
Caen Street
Braunton
EX33 1AA
Braunton, DEVON EX33 1AA