Find out about: Exmouth Museum
About Us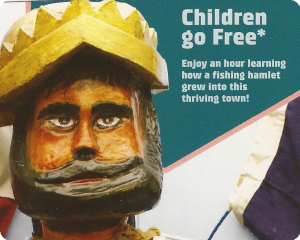 Exmouth Museum was first opened in 1985 and is housed in a 19th century building which was the Council Stables together with the adjoining foreman's cottage.

We tell the story of Exmouth and its people. Exhibits include a 1950's Room, a Victorian Kitchen, Wartime, the Beach, Children's Toys, Railways, Shipping, Antique Lace and Commemorative China. For the children we have Quiz Sheets and our ever popular 'Find the Cat' trail.

The Museum is pleased to acknowledge support from Exmouth Town Council.
Facilities
Wheelchair access unfortunately limited to ground floor only.
Our Next Event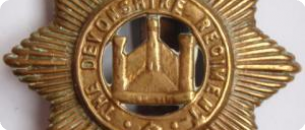 REMEMBERING 1914
When: 31 March 2014 to 01 November 2014
Where: Museum
We re-open for the Season on March 31st.
This year we feature the role that Exmouth and its men and women took in THE GREAT WAR.
Of course we are retaining old favourites and have refreshed our 1950's and Victorian Exhibitions.
We look forward to seeing you.
Click the button above to add this museum to your MyMuseum wish list. Once added you can choose to save this for future visits or email the Museum details to a friend.
Our Collections
The Museum reflects Exmouth's rich social history and includes:

The development of the town into a seaside resort, docks and railways, Victorian kitchen, the 1950's room, children's toys and antique bobbin lace.

Quiz sheets are available for young visitors.

In addition to our displays we have Press Cuttings, books and other files available for visitors to browse.

Our Latest news
THE BEACON SCHOOL LOG BOOK

12 March 2014

In common with other schools The Beacon maintained a Log Book detailing significant events...read more

In Search of Heroes

16 October 2013

Next year sees the Centenary of the start of the First World War., Many local men went to ...read more
Admission & Prices
WE WILL RE-OPEN ON MONDAY MARCH 31ST

Opening Times (in the Season)
Mon, Fri. Sat: 10.30 - 12.30
Tue & Thu: 10.30 - 16.30
Wed 10.30 - 16.00
Sun - Closed
Bank Holidays - Closed

Admission £1.50p. Seniors £1.
Children & Students are FREE.

BECOME A FRIEND - unlimited admission for £3 per annum.
Find us


Click on the map above to view the Museum location in Google Maps
Walk up Exeter Road from the Magnolia Shopping Centre.

Sheppards Row is the first turning on the left and you will see the Museum in front of you.

Get in touch

Exmouth Museum
Sheppards Row
Off Exeter Road
EXMOUTH
EX8 1PW

T: 07768 184127
E: exmouthmuseum@aol.com
W: devonmuseums.net/exmouth

Museums nearby

1. Fairlynch Museum
(Distance: 1 to 5 miles)

2. Topsham Museum
(Distance: 1 to 5 miles)

3. A la Ronde
(Distance: Under 1 mile)

Other information

The Museum is in the centre of Exmouth and within easy walking distance of the car parks and the shopping centre.

Exmouth is well served by public transport and the Train and Bus stations are nearby.

The Museum does not have a cafe but there are a whole range of cafes, restaurants and bars within a short walk.

Exmouth is a busy seaside town - for more information on the town and Event Listings visit www.exmouth-guide.co.uk

As well as other artefacts and documents the Museum has a small collection of paintings.
We are pleased to say that these can now be viewed on the Your Paintings website at www.bbc.co.uk/yourpaintings
Exmouth Museum
Exmouth Museum
Sheppards Row
Off Exeter Road
EXMOUTH, DEVON EX8 1PW