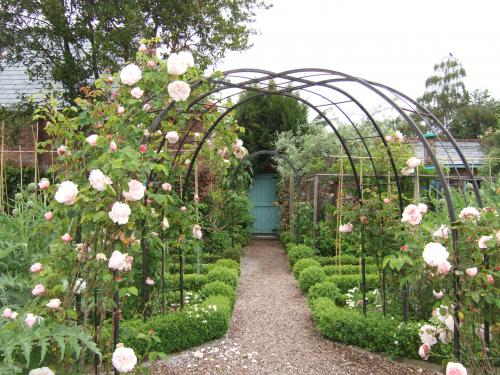 Save the Date! Topsham Secret Gardens, 2018 -

Topsham Museum
10 June 2018
10 June 2018
When: 10 June 2018
Where: Topsham
Time: 1300 - 1800
Cost: Yes, tba
Suitable for: Any age

Topsham Secret Gardens - our popular biennial event - will take place once again this year, on Sunday June 10th. Even if you've attended in previous years, there will be new gardens to visit and others to re-discover. As usual there will be private gardens open throughout the town, home-made cakes and cream teas to enjoy on a relaxing and interesting day out.
Plant Stall: 1230-1730 Gardens Open: 1300-1800
Home made teas will be offered at two different venues.
Car Parking: kindly provided by Topsham Rugby Club, Exeter Road, Topsham EX3 OLY (donations)
Tickets will be available to purchase online or at local outlets in May.
Our sincere thanks to those who have kindly offered to open their gardens to support Topsham Museum and to our sponsors, Wilkinson Grant.