Find out about: Sidmouth Museum
About Us
"Something for everyone of all ages" is the motto of Sidmouth Museum through its interpretation of Natural History and the Jurassic Coast.

This Regency cottage houses permanent exhibitions illustrating the development of the town from fishing village through Regency & Victorian times. Many famous residents and visitors are commemorated. Local lace and a wide collection of photographs are included in this Tardis like small museum. Annual exhibitions celebrate events and anniversaries both locally and national.
Facilities
Wheelchair access to the ground floor. Computer presentation of first floor exhibits, Jurassic Coast interpretation and local history videos are available on the ground floor.

Public toilets within about 200 yards level ground.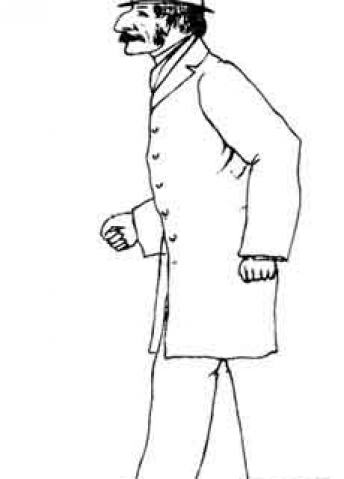 Peter Orlando Hutchinson
Sidmouth is fortunate in having its own historian and diarist, Peter Orlando Hutchinson. A Sidmouth resident from 1825 to 1897 who pursued a wide range of interests. His works on geological and archaeological observations remain important.
Click the button above to add this museum to your MyMuseum wish list. Once added you can choose to save this for future visits or email the Museum details to a friend.
Our Collections
The collection illustrates the evolving history of Sidmouth from its humble beginnings as a fishing village, through its Regency Period blossoming into the timeless charm that is Sidmouth today.

Our Latest news
2015 Museum Leaflet

28 March 2015

Our 2015 leaflet which will give you an idea of some of the events and displays on at the ...read more

2015 Season

27 March 2015

The 2015 season kicks off on Saturday 28th March. Napoleon's unintended impact on the town...read more
Admission & Prices
Opening Times 2014-

29th March to 1st November

Mon: 13.00-16.00
Tue - Sat: 10.00-16.00
Sun: Closed

FREE ADMISSION
Find us


Click on the map above to view the Museum location in Google Maps
Situated by the Parish Church lych gate,

Get in touch

Sidmouth Museum
Hope Cottage
Church Street
Sidmouth
EX10 8LY

T: 01395 516139
E: sidmouth@devonmuseums.net


Museums nearby

1. Allhallows Museum
(Distance: 5 to 10 miles)

2. Fairlynch Museum
(Distance: 1 to 5 miles)


Sidmouth Museum
Sidmouth Museum
Hope Cottage
Church Street
Sidmouth, DEVON EX10 8LY