Thank you Miss Holman!
When: 01 April 2017 to 30 April 2017
Where: Topsham Museum
Time: 1400 - 1700
Cost: None
Suitable for: Any age

In March 2017 it will be fifty years since Miss Dorothy Holman opened her museum in the sail loft at her house, 25 Strand. A small display will commemorate this event at the start of the 2017 season.
Dorothy Holman was very conscious that, having been born in 1888 her generation had probably witnessed more change than any previous generation. She had experienced the horrors of the First World War at first hand (serving as a VAD Nurse) and became a committed Quaker based on her ife experiences. She moved to Topsham during the Second World War, to 25 Strand. In those days there were many large houses left empty on the Strand because people found it difficult to manage them without servants. She was very pleased to have all the young people of the town attend her Youth Club in the Sail Loft and was always deilghted to see any of them when they called to see her, as they frequently did. Her Museum project just "grew" over the years. We're sure that she would be thrilled that, fifty years later, her home has become such a well-loved and visited community museum.
Exhibition Gallery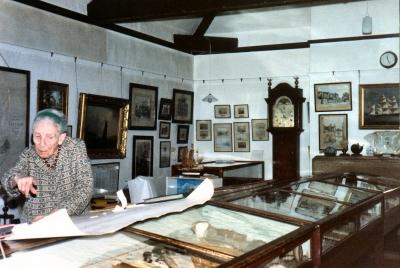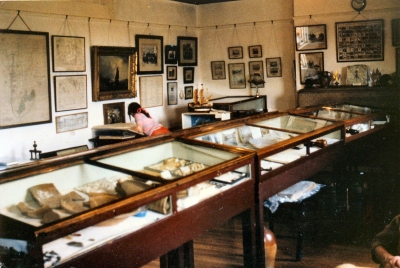 Topsham Museum Exhibitions & Projects
Women at Work

Topsham Museum

31 March 2018 to 22 August 2018

War Comes to Topsham: a Commemoration on the Centenary of the Armistice

Topsham Museum

25 August 2018 to 31 October 2018