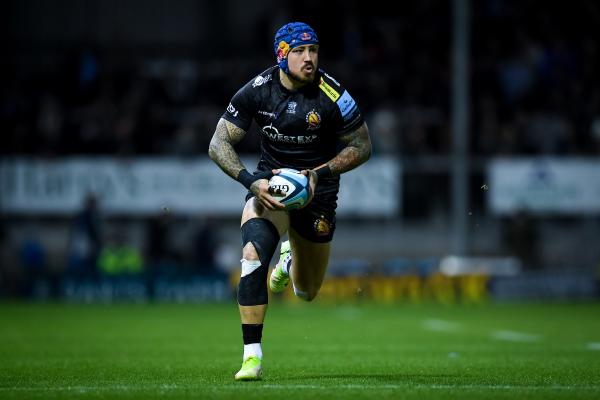 When: 29 July 2022 to 28 August 2022
Where: Royal Albert Memorial Museum and Art Gallery Queen St, Exeter, EX4 3RX
Time: 10:00 - 17:00
Suitable for: Any age

his exhibition has been curated in partnership with Exeter Rugby Club to celebrate their 150th anniversary this year.
The month-long showcase will feature an array of memorabilia spanning the 150 year history of the Exeter Chiefs. Shirts, photographs, trophies, and caps will take visitors on a journey from the early days of rugby in the region, through to the recent successes at the top of European rugby.
Exhibitions & Projects
Exeter's Fine Art Collection: Funded with Thanks

Royal Albert Memorial Museum and Art Gallery

08 February 2022 to 17 July 2022

150 years of Exeter Rugby Club: From Local Heroes to European Champions

Royal Albert Memorial Museum and Art Gallery

29 July 2022 to 28 August 2022

Pirates! Fact and Fiction

Torquay Museum

30 April 2022 to 03 September 2022

Titanic Exhibition: Torquay Museum

Torquay Museum

11 June 2022 to 03 September 2022

Dress Code Fashion Stories from The Box

The Box, Plymouth

02 April 2022 to 04 September 2022

George Shaw: The Local

The Box, Plymouth

18 June 2022 to 04 September 2022

because the night belongs to us

The Box, Plymouth

25 June 2022 to 04 September 2022

Maurizio Anzeri: On The Move

The Box, Plymouth

02 April 2022 to 11 September 2022

Brick by Brick: A LEGO brick history of Exeter

Royal Albert Memorial Museum and Art Gallery

18 June 2022 to 11 September 2022

The Partridge Family of Barnstaple

The Museum of Barnstaple and North Devon

14 May 2022 to 29 October 2022

The Michelangelo Trail: A Delve Into LGBTQ Histories

Torquay Museum

01 February 2022 to 31 December 2022

Simon Pope: Here's to Thee

Royal Albert Memorial Museum and Art Gallery

31 January 2022 to 08 January 2023

Kay Walsh: All His Rights

Royal Albert Memorial Museum and Art Gallery

28 June 2022 to 08 January 2023

Picked and pressed: the appeal of edible plants

Royal Albert Memorial Museum and Art Gallery

28 June 2022 to 08 January 2023

Flutes and Lutes

Royal Albert Memorial Museum and Art Gallery

21 June 2022 to 08 January 2023

Shaldon Fore Street through time

Teign Heritage Centre Home to Teignmouth and Shaldon Museum

12 March 2022 to 12 March 2023

Ruth Bell: Calling of the Tide

Royal Albert Memorial Museum and Art Gallery

10 January 2023 to 09 July 2023