Learning with Museums in Devon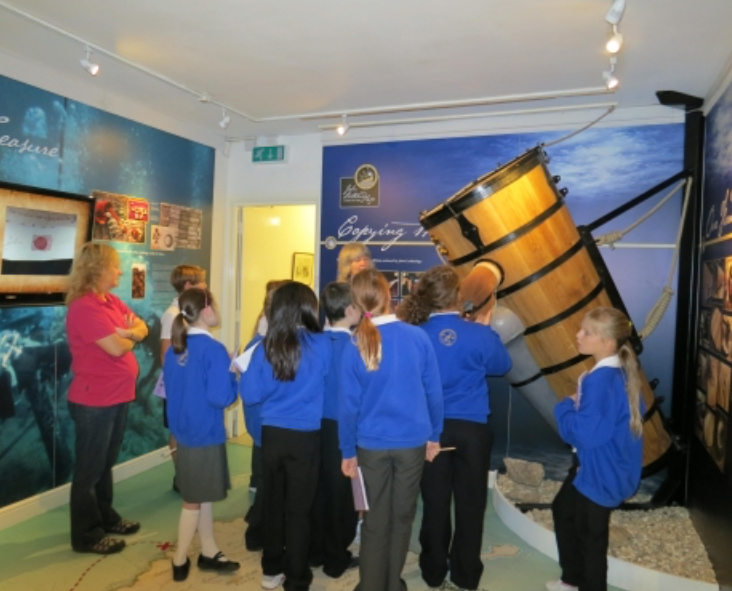 Museums are learning resources that provide inspiration, information, unique experiences - and entertain! They can support the delivery of a wide range of national curriculum subjects including specialist knowledge for the history curriculum, inspiration for art and drama, opportunities to improve English skills and make an important contribution to the delivery of a broad and balanced curriculum.
Museums contain a treasure trove of artefacts, documents and photographs, just waiting to be discovered. They can provide workshop activities, topic based visits, guided visits, handling boxes for loan, visits to schools, downloadable resources and much more - information is included in this learning section.
Do talk to your local museum to find out what they can offer to support the national curriculum, develop skills and help raise standards. They will be only too happy to help.
Our Museums
Coldharbour Mill Working Wool Museum - Learning with a Difference!

Coldharbour Mill Working Wool Museum

Dartmouth Museum: A great place for kids

Dartmouth Museum

Exmouth Museum - Working with Schools and Older People

Exmouth Museum registered charity 291311

Fairlynch Museum - working with schools and colleges

Fairlynch Museum Budleigh Salterton

Jo's Room

Dawlish Museum

Learning and Participation at Tiverton Museum of Mid Devon Life

Tiverton Museum of Mid Devon Life

Learning at Arlington Court

Arlington Court

Learning at Arlington Court

National Trust Carriage Museum

Learning at Lyme Regis Museum

Learning Opportunities

Newton Abbot Town and GWR Museum

Learning with the Museum of Barnstaple and North Devon

The Museum of Barnstaple and North Devon

Our Education Programme

Totnes Fashion and Textiles Museum

Our Educational Facilities

Teign Heritage Centre Home to Teignmouth and Shaldon Museum

School programme

Brixham Heritage Museum

School visits

Museum of British Surfing

South Devon Railway Museum: be a part of living history

South Devon Railway

Topsham in World War One

Topsham Museum

Trip Advisor

Lyn and Exmoor Museum