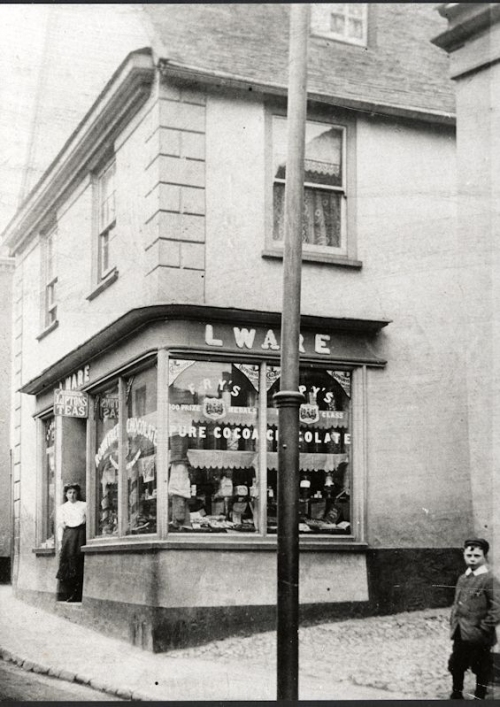 Topsham in World War One
Topsham Museum is housed in an historic building on the Strand, facing the River Exe and a short walk from the Town Quay. We open for the season at the end of March this year and close at the end of October.
Resources available
Part of the Museum is within a late 17th century merchant's house, furnished to show how the lives of the people living there changed over the centuries. Some rooms are in the style of the 17th century, whilst others show a later period, including a kitchen, equipped as it would have been between the 1920s and 1940s.
The Sail Loft shows the history of the town and port of Topsham, from prehistoric times, through the Roman period and into the heyday of Topsham's trading and commercial activity.
The River Gallery and Boat Shed house our outstanding collection of craft connected to the River Exe, including the iconic Cygnet Boat, and trace the story of the ship-building industry in Topsham.
Our strengths
Local history of Topsham and family histories.
The town's maritime history, including the shipbuilding industry.
Our proximity to the River Exe and to the RSPB Bird Reserves means we are a centre for natural history and settlement studies.
We welcome visits from schools and young people's groups, covering such topics as the Victorians, children's lives, life in wartime, inventions, rivers, birds and wildlife and so on. We have handling collections and replica costumes for children to use.
We have an enclosed and secure outside space, including a riverside garden.
We hold family-based holiday events, from wildlife days, to story-telling sessions and art and craft workshops and a range of free activities for children visiting the Museum with their families.
Regular exhibitions and lunch-time lectures aimed at adults, all free of charge.
Facilities available
A large tearoom which can be used as an educational workspace, craft workshop and lecture area.
Beautiful gardens.
A well-equipped Local History Room for individual study and access to online family history programs.
Other places to visit in the area
Bowling Green Marsh - RSPB Reserve/hides
"Dutch houses" in the Strand and the Goat Walk by the river
Topsham is on the Route 2 National Cycle Route
Quay Antiques Centre
Topsham Outdoor Swimming Pool
Learning Downloads
Our Museums
Coldharbour Mill Working Wool Museum - Learning with a Difference!

Coldharbour Mill Working Wool Museum

Dartmouth Museum: A great place for kids

Dartmouth Museum

Exmouth Museum - Working with Schools and Older People

Exmouth Museum registered charity 291311

Fairlynch Museum - working with schools and colleges

Fairlynch Museum Budleigh Salterton

Jo's Room

Dawlish Museum

Learning and Participation at Tiverton Museum of Mid Devon Life

Tiverton Museum of Mid Devon Life

Learning at Arlington Court

Arlington Court

Learning at Arlington Court

National Trust Carriage Museum

Learning at Lyme Regis Museum

Learning Opportunities

Newton Abbot Town and GWR Museum

Learning with the Museum of Barnstaple and North Devon

The Museum of Barnstaple and North Devon

Our Education Programme

Totnes Fashion and Textiles Museum

Our Educational Facilities

Teign Heritage Centre Home to Teignmouth and Shaldon Museum

School programme

Brixham Heritage Museum

School visits

Museum of British Surfing

South Devon Railway Museum: be a part of living history

South Devon Railway

Topsham in World War One

Topsham Museum

Trip Advisor

Lyn and Exmoor Museum