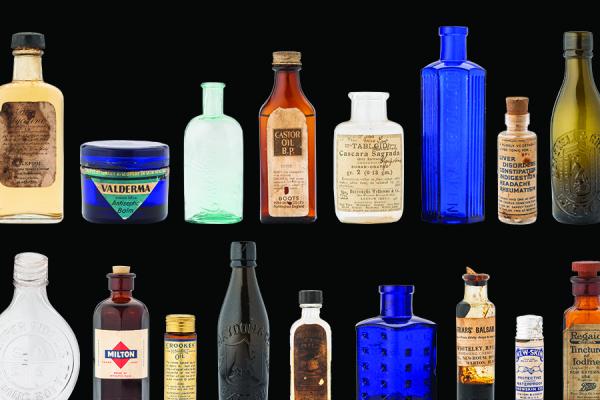 When: 01 October 2022 to 22 January 2023
Where: Royal Albert Memorial Museum and Art Gallery Queen St, Exeter, EX4 3RX
Time: 10:00 - 17:00
Cost: Free
Suitable for: Any age

In 2019 RAMM acquired a series of portraits of influential early physicians, surgeons and benefactors of the Devon & Exeter Hospital, which opened in 1743, and later became the RD&E. These new acquisitions form part of an exhibition examining health and wellbeing in Exeter from the 18th century to present day. Focusing on the stories and experiences of real people associated with the city's medical past and including, for the first time, the display of some recently identified medical objects from RAMM's collections.
From body snatching surgeons, to pioneering use of inoculation and medical statistics, and a revolutionary hip replacement, this exhibition will engage audiences of all ages with a lesser known aspect of Exeter's rich history, and highlight parallels which have particular contemporary relevance in light of the COVID-19 pandemic.
Exhibitions & Projects
Art Pottery

Royal Albert Memorial Museum and Art Gallery

20 June 2023 to 10 December 2023

Hollow Earth: Art, Caves and the Subterranean Imaginary

Royal Albert Memorial Museum and Art Gallery

23 September 2023 to 07 January 2024

The Armada Portrait of Queen Elizabeth I

The Box, Plymouth

11 February 2023 to 07 January 2024

Dutch Flowers

The Box, Plymouth

07 October 2023 to 07 January 2024

People and Place: Art Collection Showcase

The Box, Plymouth

04 February 2023 to 24 January 2024

Project Buzz

Royal Albert Memorial Museum and Art Gallery

13 June 2023 to 28 January 2024

ARTIST ROOMS Louise Bourgeois

The Burton at Bideford Art Gallery and Museum

17 November 2023 to 11 February 2024

A British Museum Touring Exhibition Egyptian hieroglyphs: unlock the mystery

Torquay Museum

21 October 2023 to 18 February 2024

The Museum is delighted to announce that a collection of Shaldon handmade lace over 100 years old has been acquired

Teign Heritage Centre Home to Teignmouth and Shaldon Museum

09 May 2023 to 09 May 2024

John Akomfrah: Arcadia

The Box, Plymouth

30 November 2023 to 02 June 2024

ARTIST ROOMS Bill Viola

Royal Albert Memorial Museum and Art Gallery

27 January 2024 to 02 June 2024

Yinka Shonibare CBE RA: End of Empire

The Box, Plymouth

12 October 2023 to 23 June 2024

What Do You Collect Picturing a collection

Royal Albert Memorial Museum and Art Gallery

30 January 2024 to 14 July 2024