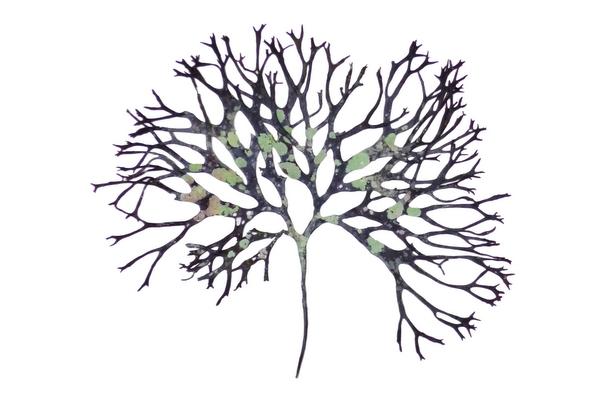 When: 20 October 2019 to 27 January 2020
Where: The Royal Albert Memorial Museum & Art Gallery Exeter
Suitable for: Any age

A seemingly endless variety of shape, size, form, texture and colour can be seen in the seaweed pressings and prints of Jo Crook. Individual specimens are carefully arranged and pressed on to fine art watercolour paper, or digitally preserved as giclée prints. The finished artworks have some of the visual appearance of formal biological reference material, but their purpose is entirely artistic: they represent an attempt to impose formality upon natural beauty.
Jo Crook collects seaweed specimens from south Devon beaches where they have been washed up and are at the end of their biological lives. There is no loss to their environment, nor to biodiversity. Their beauty is retained and made visible in these works.
On display in the Cafe at RAMM and available to buy from the Shop at RAMM, these works complement Jo's pressed seaweeds in RAMM's contemporary art exhibition Sea Garden.
Align your company or organisation with one of Exeter's best-loved institutions: sponsorship at RAMM.
Exhibitions & Projects
D Day 75: The Story of Operation Overlord in South Devon

Torquay Museum

28 September 2019 to 31 January 2020

Exeter's Fine Art Collection: A Sense of Place

Royal Albert Memorial Museum and Art Gallery

18 June 2019 to 15 March 2020

What Do You Collect A seasoned collector

Royal Albert Memorial Museum and Art Gallery

17 December 2019 to 22 March 2020

PSU: Anyone may come and go

Royal Albert Memorial Museum and Art Gallery

15 February 2020 to 29 March 2020

Brian Rice: 60 years of Paintings and Prints

Royal Albert Memorial Museum and Art Gallery

24 January 2020 to 03 May 2020

A different story: an exhibition of photographs

Royal Albert Memorial Museum and Art Gallery

11 February 2020 to 17 May 2020

By Royal Appointment: Devon Lace makers

Royal Albert Memorial Museum and Art Gallery

08 February 2020 to 31 May 2020