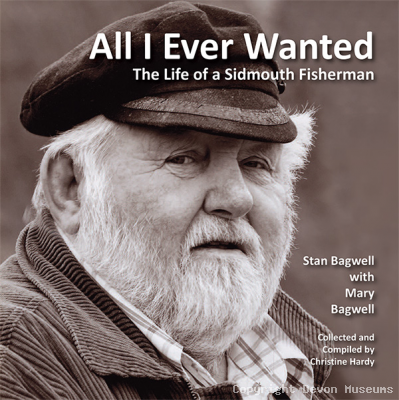 All I ever wanted
Price: £12.00
Stock: 5 available
The life of Sidmouth fisherman Stan Bagwell. Compiled by Christine Hardy, the book combines many photos of Stans boats and family with 75 years of fascinating stories of growing up in the town, his life at sea and Sidmouths fishing community. Produced in aid of the Fishermens Mission. 120pp 210x210mm paperback.
You might also be interested in?
Old Sidmouth

£4.99

Compiled by Reginald Lane The story of Sidmouth's development in the 19th century, with drawings, maps, and contemporary photographs collected by the late Curator, Dr.

Sidmouth: A History

£7.99

New edition revised by Nigel Hyman The most comprehensive history of Sidmouth in print.