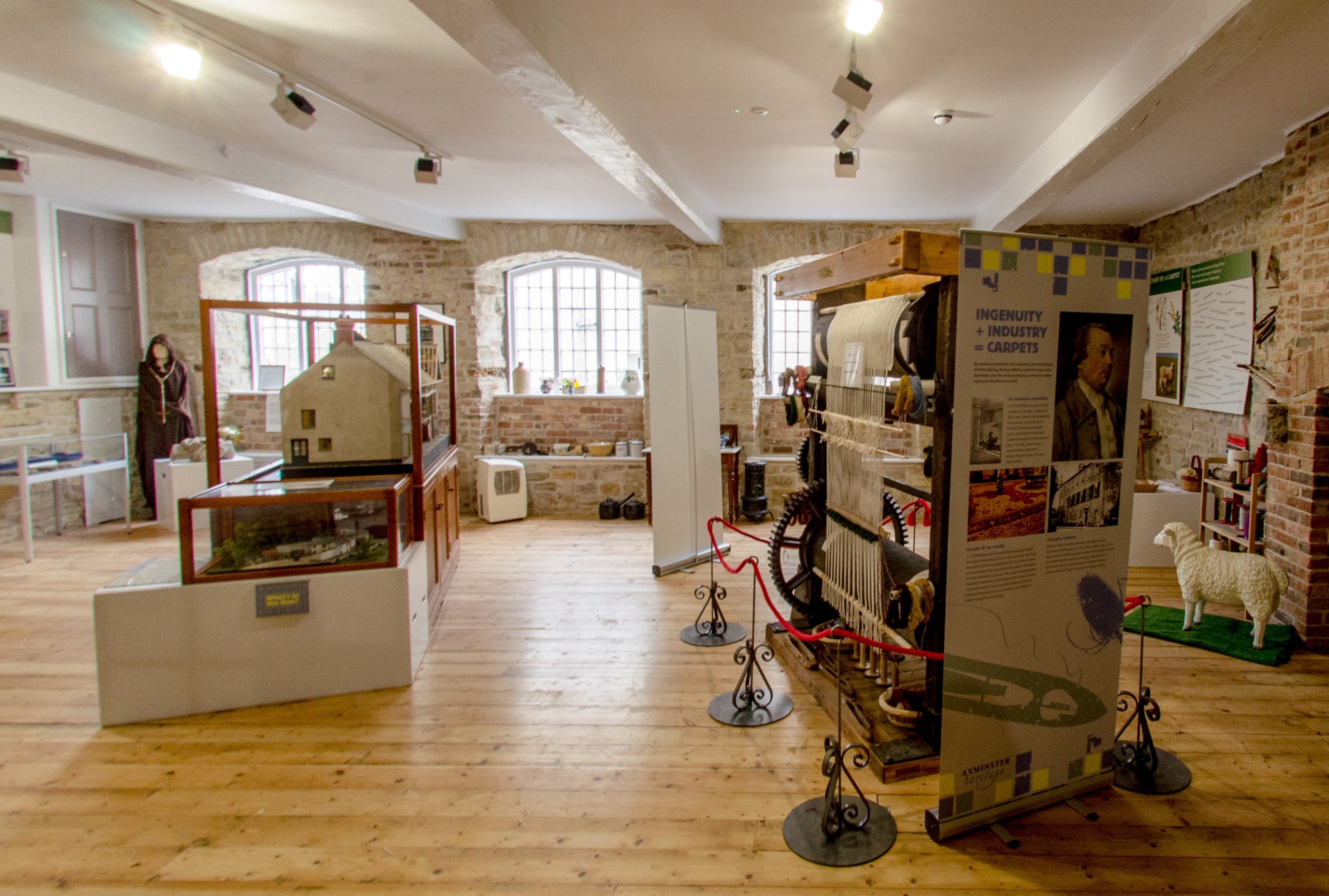 Axminster Heritage Centre
Axminster Heritage Centre tells the story of Axminster and its surrounding villages from pre-history, through Roman times, as a busy agricultural market town post its 1210 charter and as an important brush making centre, notably for toothbrushes. In a town made famous for its carpet making there is a special focus on its carpet industry, founded by Thomas Whitty, with displays of spinning, dyeing, weaving, an original 18th century loom and a beautiful 1769 Whitty carpet, televised in Michael Portillo's Great British Railway Journeys.
Fittingly all this is housed in a factory Whitty built for his family business and which subsequently served the town as a court-house and a hospital.
Admission & prices
Admission is FREE but donations welcome

Open Easter until end of October.
Monday to Friday 10am – 4pm
Saturday 10am – 1pm
The Centre is closed on Sundays.
Find us
Information
Thomas Whitty House,
Silver Street,
Axminster
EX13 5AH

T: 01297 639884

Axminster Heritage Centre
Thomas Whitty House,
Silver Street,
Axminster, DEVON EX13 5AH