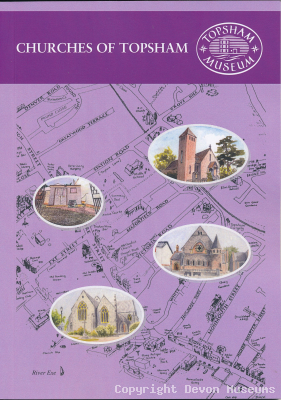 Churches of Topsham
Price: £5.50
Stock: 49 available
A new publication from Topsham Museum. A comprehensive history of all the churches, past and present, in Topsham, including full colour illustrations.
You might also be interested in?
Topsham Burning

£1.50

The story of the Topsham Fire & rescue Service, illustrated by personal memories.

Salmon Fishing on the Exe

£2.50

A booklet documenting the history of salmon fishing on the River Exe and the local families who were involved, some to this day.