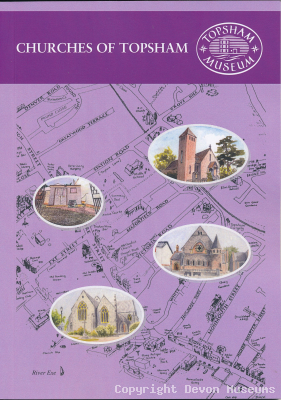 Churches of Topsham
Price: £5.50
Stock: 49 available
A new publication from Topsham Museum. A comprehensive history of all the churches, past and present, in Topsham, including full colour illustrations.
You might also be interested in?
Topsham and the Quay Railway , Memories of the Line

£2.50

Photographs and memories of the railway line which served Topsham Quay.