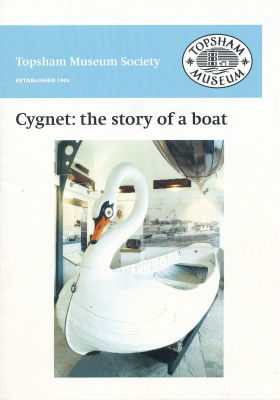 Cygnet , the Story of a Boat
Price: £1.50
Stock: 24 available
The story and photographs of the iconic Cygnet at Topsham Museum and its creator, Captain Peacock.
You might also be interested in?
Topsham and the Quay Railway , Memories of the Line

£2.50

Photographs and memories of the railway line which served Topsham Quay.

W Trout and Son, The First Century

£2.50

A booklet commemorating the centenary of the fonding of Topsham's Trouts' boatbuilding firm, including the Trout family history.