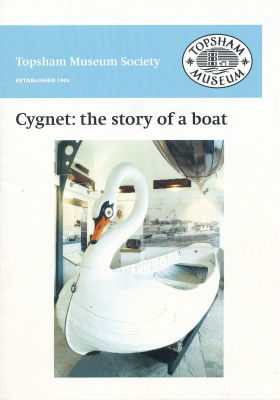 Cygnet , the Story of a Boat
Price: £1.00
Stock: 24 available
The story and photographs of the iconic Cygnet at Topsham Museum and its creator, Captain Peacock.
You might also be interested in?
The Early Families of 25, Strand

£3.00

A history of the home of Topsham Museum - the development of the building, the stories of the families who lived there and its place in the history of Topsham.

Dorothy Holman , A Life

£3.50

A biography of Dorothy Holman, who began Topsham Museum and in whose home on the Strand the Museum is now based.