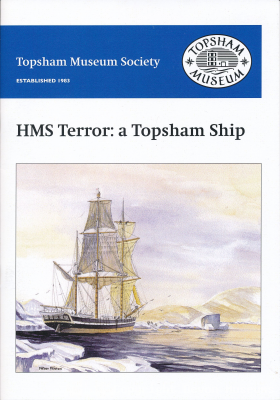 HMS Terror: A Topsham Ship
Price: £2.50
Stock: 75 available
The story of the ill-fated expedition to the North West Passage and the Topsham built ship, the HMS Terror.
You might also be interested in?
Dorothy Holman , A Life

£3.50

A biography of Dorothy Holman, who began Topsham Museum and in whose home on the Strand the Museum is now based.

Salmon Fishing on the Exe

£2.50

A booklet documenting the history of salmon fishing on the River Exe and the local families who were involved, some to this day.