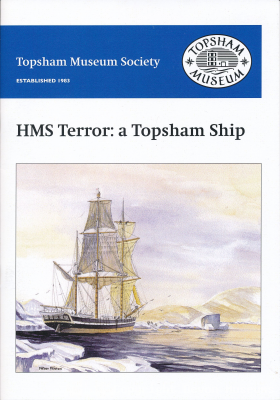 HMS Terror: A Topsham Ship
Price: £2.50
Stock: 75 available
The story of the ill-fated expedition to the North West Passage and the Topsham built ship, the HMS Terror.
You might also be interested in?
Shipbuilding on the Exe

£10.00

This is the Memoranda Book of Daniel Bishop Davey (1799-1874), a Topsham shipbuilder, which contains details not only of costs but also of measurements, materials and designs.