When: 24 June 2021 to 30 September 2021
Where: Topsham Museum
Time: 1400 - 1700
Cost: None
Suitable for: Any age

Our new temporary exhibition for the 2021 season is "Market Gardening in Topsham".
From Victorian times until the 1950s, families in London and elsewhere were linked to Topsham through the food they put on their plates every day. Fields and orchards were planted with rhubarb, asparagus, cabbages, strawberries, gooseberries, raspberries, apples and plums. Visit the exhibiton and meet the men, women and children who planted, picked and packed to feed hungry mouths elsewhere.
Exhibition Gallery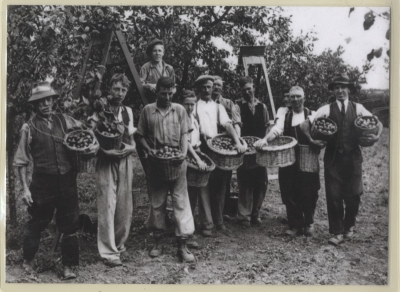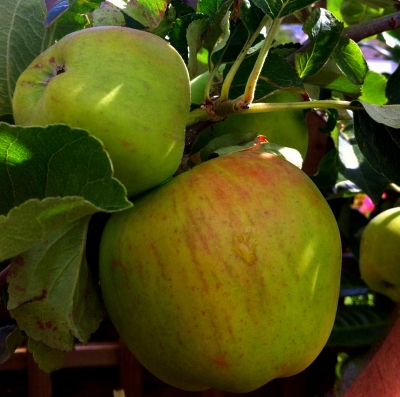 Exhibitions & Projects
Treasures of the Museum

Royal Albert Memorial Museum and Art Gallery

06 July 2021 to 26 September 2021

Market Gardening in Topsham

Topsham Museum

24 June 2021 to 30 September 2021

Don't Stop the Music!

Kingsbridge Cookworthy Museum

21 June 2021 to 29 October 2021

Naomi Frears: In Other Words

Royal Albert Memorial Museum and Art Gallery

14 September 2021 to 07 November 2021

A British Museum Spotlight Loan: A Ming Emperor's seat

Royal Albert Memorial Museum and Art Gallery

10 August 2021 to 21 November 2021

Michelle Sank: Breathe

Royal Albert Memorial Museum and Art Gallery

18 September 2021 to 21 November 2021

Amy Shelton: Biophilia The Exeter Florilegium

Royal Albert Memorial Museum and Art Gallery

18 September 2021 to 21 November 2021

Shots taken: books, bars and beyond

Royal Albert Memorial Museum and Art Gallery

20 July 2021 to 05 December 2021

Morgan Giles Centenary Exhibition

Teign Heritage Centre Home to Teignmouth and Shaldon Museum

10 August 2021 to 31 December 2021

Wildlife Photographer of the Year

Royal Albert Memorial Museum and Art Gallery

25 September 2021 to 09 January 2022