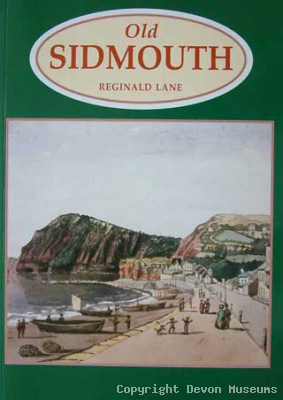 Old Sidmouth
Was: £ 10.99
Now only: £4.99
Stock: Currently out of Stock
Compiled by Reginald Lane

The story of Sidmouth's development in the 19th century, with drawings, maps, and contemporary photographs collected by the late Curator, Dr.Gerald Gibbens, and held by the Museum.

Published 1990. Reprinted 2001. Paperback A4 size 126pp
You might also be interested in?
Sidmouth's River

£2.99

Storms, floods, droughts, landslides and river blockages are not new to Sidmouth: records go back for centuries.

A Walk around the Centre of Sidmouth

£1.99

Prepared by Andrew Rugg-Gunn This guide will help you to see much of beautiful Sidmouth - architecture, gardens and views.