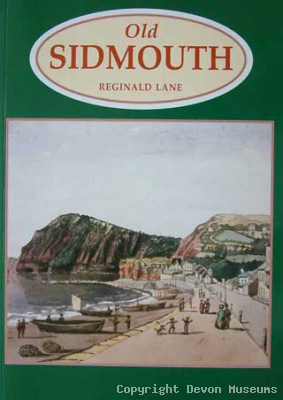 Old Sidmouth
Was: £ 10.99
Now only: £4.99
Stock: Currently out of Stock
Compiled by Reginald Lane

The story of Sidmouth's development in the 19th century, with drawings, maps, and contemporary photographs collected by the late Curator, Dr.Gerald Gibbens, and held by the Museum.

Published 1990. Reprinted 2001. Paperback A4 size 126pp
You might also be interested in?
The Natural History of the Sid Valley through the seasons

£3.50

by Louise Woolley An introduction to some of the plants and animals that are present in the Sid Valley.

Diary of a Devon Antiquary

£34.00

Compiled and edited by Jeremy Butler Peter Orlando Hutchinson spent all his adult life in Sidmouth, Devon.