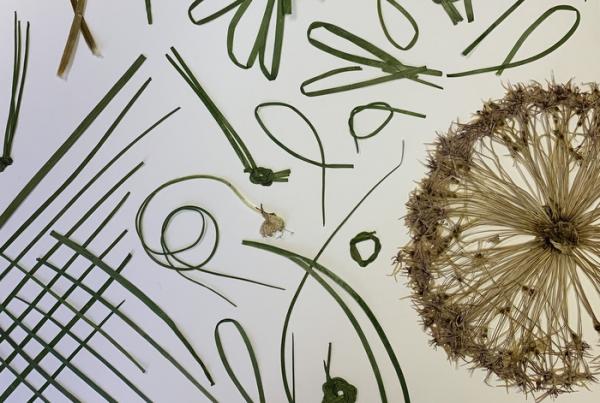 When: 28 June 2022 to 08 January 2023
Where: Royal Albert Memorial Museum and Art Gallery Queen St, Exeter, EX4 3RX
Time: 10:00 - 17:00
Cost: Free
Suitable for: Any age

Over the last few months, RAMM's Youth Panel (generously funded by the Art Fund) have worked passionately to curate an exhibition that invites the audience to reconsider their relationship with the plant world.
During the process, members of the Youth Panel humbly identified themselves as writers, researchers and artists, in a bid to expressively call to attention our damaging habits of food consumption in a society of increased global food insecurity.
Under the guiding hand of artistic director, Amy Shelton, the members channelled independent thought and artistic instinct to create the artworks for this exhibition. In working towards the display, 'Picked and Pressed' inspired a blend of nostalgic thinking, scientific research, inventive conversations, and an unravelling of personal stories.
With the support of:
Robin Harford (EatWeeds), Natasha Freedman & Amy Shelton (Honeyscribe) & Anthony Wilson
Exhibitions & Projects
Hollywood Rome: Reel Life in the Ancient World

Torquay Museum

08 July 2023 to 23 September 2023

Rana Begum: Dappled Light

The Box, Plymouth

24 June 2023 to 24 September 2023

Six Legged Superheroes: Insects Saving the Planet

Torquay Museum

27 May 2023 to 07 October 2023

The Silver Wave by Michelle Williams Gamaker

Royal Albert Memorial Museum and Art Gallery

20 October 2022 to 08 October 2023

The Great Fire of Crediton

Crediton Area History And Museum Society

19 April 2023 to 28 October 2023

Cecil Isobel Elgee

Fairlynch Museum Budleigh Salterton

07 April 2023 to 29 October 2023

Reframing Reynolds: A Celebration

The Box, Plymouth

24 June 2023 to 29 October 2023

Tea Room Exhibition

Topsham Museum

29 March 2023 to 31 October 2023

Dick Pym the Fisherman Footballer

Topsham Museum

29 March 2023 to 31 October 2023

Votive for the Next Earth by MH Sarkis

Royal Albert Memorial Museum and Art Gallery

02 May 2023 to 19 November 2023

Art Pottery

Royal Albert Memorial Museum and Art Gallery

20 June 2023 to 10 December 2023

Hollow Earth: Art, Caves and the Subterranean Imaginary

Royal Albert Memorial Museum and Art Gallery

23 September 2023 to 07 January 2024

The Armada Portrait of Queen Elizabeth I

The Box, Plymouth

11 February 2023 to 07 January 2024

People and Place: Art Collection Showcase

The Box, Plymouth

04 February 2023 to 24 January 2024

Project Buzz

Royal Albert Memorial Museum and Art Gallery

13 June 2023 to 28 January 2024

A British Museum Touring Exhibition Egyptian hieroglyphs: unlock the mystery

Torquay Museum

21 October 2023 to 18 February 2024

The Museum is delighted to announce that a collection of Shaldon handmade lace over 100 years old has been acquired

Teign Heritage Centre Home to Teignmouth and Shaldon Museum

09 May 2023 to 09 May 2024