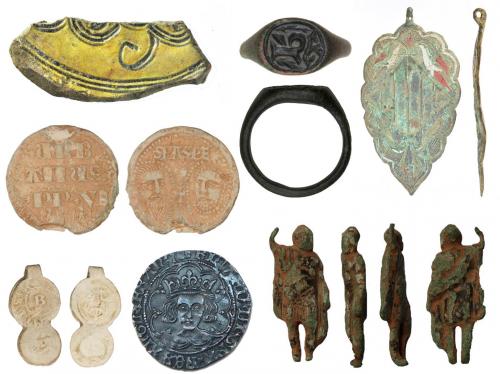 27 September 2023
27 September 2023
When: 27 September 2023
Where: Royal Albert Memorial Museum & Art Gallery
Time: 10:00 - 15:00
Cost: Free
Suitable for: Any age

Whether you are a seasoned metal detectorist, or you've made a chance find, we may be able to help you identify your discoveries.
Join us on Wednesday 27th of September between 10am – 3pm (*by appointment only), where Devon's Finds Liaison Officer Brittany Walsh will be looking at your archaeological finds as part of the Portable Antiquities Scheme.
Finds Liaison Officers are interested in recording ALL archaeological finds older than 300 years. Eligible finds are borrowed for three months and returned with an identification at the following event.
The Portable Antiquities Scheme is funded by the British Museum and National Museum Wales, recording finds from all over the country for the database. To find out more about the Portable Antiquities Scheme visit the website: finds.org.uk

*Please note that Finds Days work on an appointment basis so booking is essential, please email finds@swheritage.org.uk to book your place