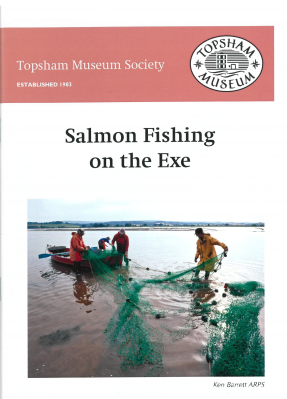 Salmon Fishing on the Exe
Price: £2.50
Stock: 12 available
A booklet documenting the history of salmon fishing on the River Exe and the local families who were involved, some to this day.
You might also be interested in?
Topsham Times, Issue 17, 2014

£1.00

Published annually, this 50 page Journal contains articles on subjects related to the history of Topsham.