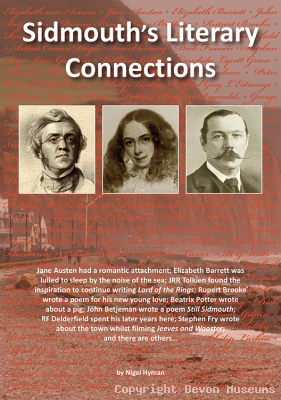 Sidmouth's Literary Connections
Price: £2.50
Stock: 99 available
You might also be interested in?
A Walking Tour of Sidmouth

£1.99

Prepared by Andrew Rugg-Gunn This guide will help you to see much of beautiful Sidmouth - architecture, gardens and views.

Arthur Conan Doyle, Sherlock Holmes and Devon

£12.99

By Brian Pugh, Paul Spiring and Sandru Bhanji This book enables readers to retrace for themselves Conan Doyle's various trips to Devon and to learn more about the links between the county and several of his most popular Sherlock Holmes stories.