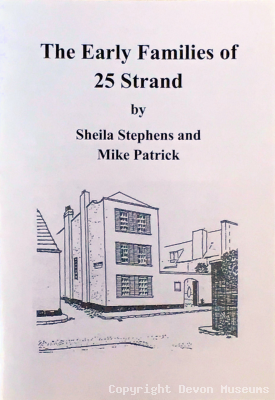 The Early Families of 25, Strand
Price: £2.50
Stock: Currently out of Stock
A history of the home of Topsham Museum - the development of the building, the stories of the families who lived there and its place in the history of Topsham.
You might also be interested in?
War Comes to Topsham: Memories of the Great War

£2.50

A booklet which accompanied the 2016 "War Comes to Topsham" exhibition.