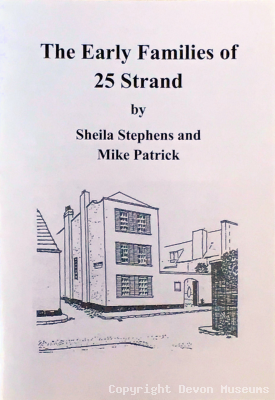 The Early Families of 25, Strand
Price: £2.50
Stock: 12 available
A history of the home of Topsham Museum - the development of the building, the stories of the families who lived there and its place in the history of Topsham.
You might also be interested in?
W Trout and Son, The First Century

£2.50

A booklet commemorating the centenary of the fonding of Topsham's Trouts' boatbuilding firm, including the Trout family history.