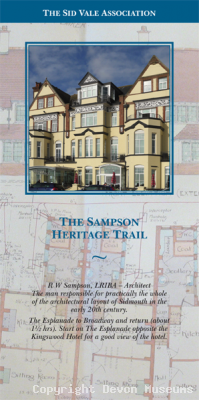 The Sampson Heritage Trail
Price: £2.00
Stock: 50 available
Prepared by Sylvia Brownlee
This guided tour complements Sylvia's 'Sampson's Sidmouth'. It clearly directs the walker to see a selection of the varied properties designed by R W Sampson - the man responsible for much of the architectural layout of Sidmouth in the early 20th century.
Published 2013. 12pp booklet 10x21cm.