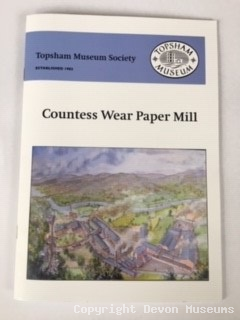 The Story of Countess Wear Paper Mill
Price: £2.50
Stock: 50 available
A booklet to accompany the 2019 Countess Wear Paper Mill Exhibition, which maps the history of a once large and bustling business, rich in stories of success, failure, death, debts, despair and ambiguity.
You might also be interested in?
Cygnet , the Story of a Boat

£1.50

The story and photographs of the iconic Cygnet at Topsham Museum and its creator, Captain Peacock.