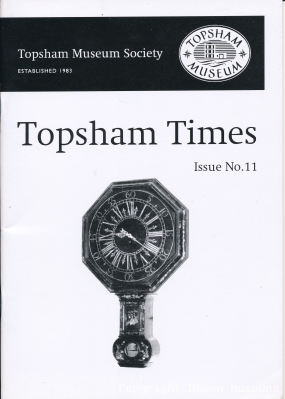 Topsham Times, Issue 11, 2008
Price: £1.00
Stock: 18 available
Topsham Times is the Journal of the Topsham Museum Society.
Index: Extension to the Museum (an architect's view), Pytte House Clyst St. George, Timber Kilns of Topsham, Where was Topsham Bar?, Trading through Topsham.
You might also be interested in?
Vivien Leigh , the Topsham Connection

£2.50

A booklet written to commemorate the centenary of Vivien Leigh's birth in 2013, revealing her connections to 25 Strand (now Topsham Museum) and to the town itself.