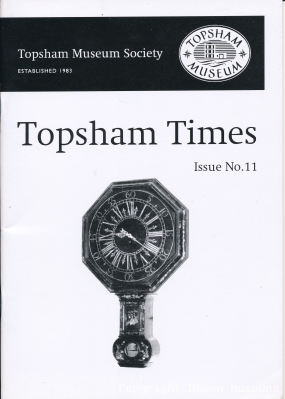 Topsham Times, Issue 11, 2008
Price: £2.50
Stock: 18 available
Topsham Times is the Journal of the Topsham Museum Society.
Index: Extension to the Museum (an architect's view), Pytte House Clyst St. George, Timber Kilns of Topsham, Where was Topsham Bar?, Trading through Topsham.
You might also be interested in?
W Trout and Son, The First Century

£2.50

A booklet commemorating the centenary of the fonding of Topsham's Trouts' boatbuilding firm, including the Trout family history.