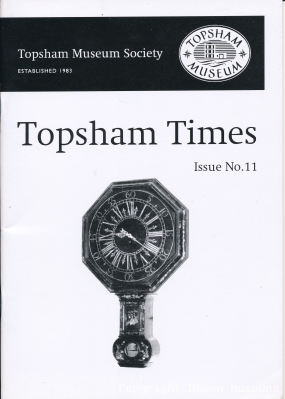 Topsham Times, Issue 11, 2008
Price: £2.50
Stock: 18 available
Topsham Times is the Journal of the Topsham Museum Society.
Index: Extension to the Museum (an architect's view), Pytte House Clyst St. George, Timber Kilns of Topsham, Where was Topsham Bar?, Trading through Topsham.
You might also be interested in?
Topsham Times, Issue 17, 2014

£2.50

Published annually, this 50 page Journal contains articles on subjects related to the history of Topsham.