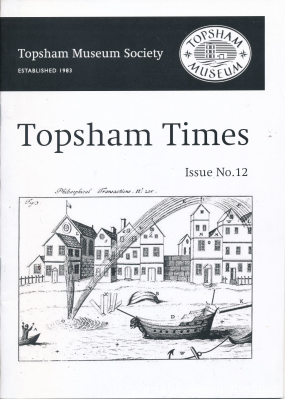 Topsham Times, Issue 12, 2009
Price: £1.00
Stock: 11 available
Topsham Times is the Journal of the Topsham Museum Society.
Index: Some notes on Topsham's Bridges, The Hurdle family, Topsham's WAter Spout, The Spicer Hatchment, the 1660 Poll Tax, Review of Fragile Fortunes.
You might also be interested in?
HMS Terror: A Topsham Ship

£2.50

The story of the ill-fated expedition to the North West Passage and the Topsham built ship, the HMS Terror.