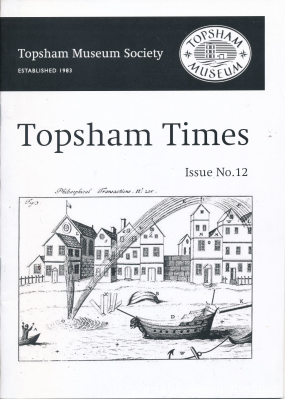 Topsham Times, Issue 12, 2009
Price: £1.00
Stock: 11 available
Topsham Times is the Journal of the Topsham Museum Society.
Index: Some notes on Topsham's Bridges, The Hurdle family, Topsham's WAter Spout, The Spicer Hatchment, the 1660 Poll Tax, Review of Fragile Fortunes.
You might also be interested in?
Salmon Fishing on the Exe

£2.50

A booklet documenting the history of salmon fishing on the River Exe and the local families who were involved, some to this day.