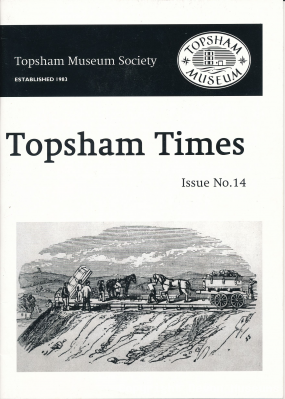 Topsham Times, Issue 14, 2011
Price: £1.00
Stock: 27 available
Topsham Times is the Journal of the Topsham Museum Society.
Index: the railway families of Topsham 1861-1871, Trinity House Pilots operating on the River Exe 19thC., Reminiscenses of John Lomax Gibbs, Clyst St. George 1887-97, Who was Admiral Houston?.
You might also be interested in?
Cygnet , the Story of a Boat

£1.50

The story and photographs of the iconic Cygnet at Topsham Museum and its creator, Captain Peacock.