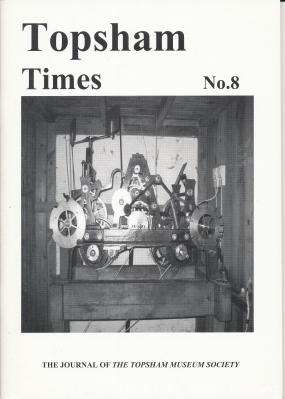 Topsham Times, Issue 8, 2005
Price: £1.00
Stock: 12 available
Topsham Times is the Journal of the Topsham Museum Society.
You might also be interested in?
Topsham Times, Issue 17, 2014

£1.00

Published annually, this 50 page Journal contains articles on subjects related to the history of Topsham.

Topsham and the Quay Railway , Memories of the Line

£3.00

Photographs and memories of the railway line which served Topsham Quay.