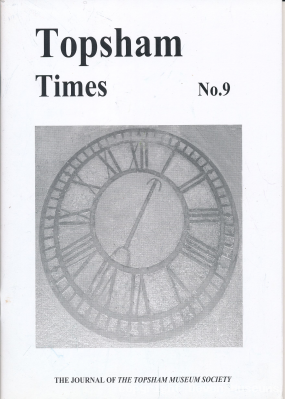 Topsham Times, Issue 9, 2006
Price: £2.50
Stock: 38 available
Topsham Times is the Journal of the Topsham Museum Society.
Index: 2005 exhibition 1930-1950, two decades of change. Church Bell ringing in Topsham, Field names in Topsham, Press cuttings, Ships Biscuits, the Farm at Ferry Road, Topsham's links with Trafalgar, New England in the eariest days, Mindset.
You might also be interested in?
Salmon Fishing on the Exe

£2.50

A booklet documenting the history of salmon fishing on the River Exe and the local families who were involved, some to this day.