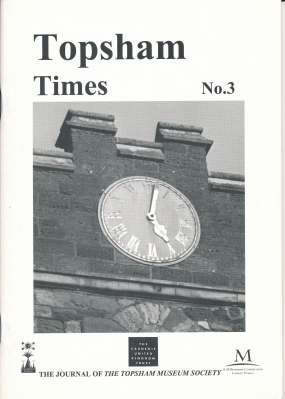 Topsham Times Issue 3, 2000
Price: £2.50
Stock: 45 available
Topsham Times is the Journal of Topsham Museum Society.
Index: Merchant Marks & Tilet Blocks, La Surveillante and Capt. Sir George Ralph Collier, Smuggling in Devon, the Mutter family, Notts Grocery Store 1874-1999, Collection of Churchill Memorial stamps.
You might also be interested in?
Topsham and the Quay Railway , Memories of the Line

£2.50

Photographs and memories of the railway line which served Topsham Quay.