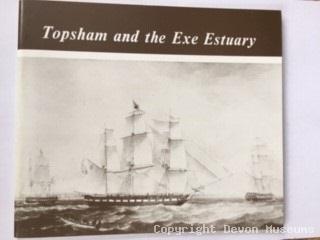 Topsham and the Exe Estuary by Clive N Ponsford
Price: £10.00
Stock: 20 available
An album of sailing ship days by Clive N. Ponsford (1979). A rare opportunity to buy as this publication is out of print..
You might also be interested in?
Vivien Leigh , the Topsham Connection

£3.00

A booklet written to commemorate the centenary of Vivien Leigh's birth in 2013, revealing her connections to 25 Strand (now Topsham Museum) and to the town itself.