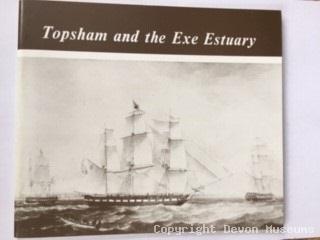 Topsham and the Exe Estuary
Price: £10.00
Stock: 20 available
An album of sailing ship days by Clive N. Ponsford (1979). A rare opportunity to buy as this publication is out of print..
You might also be interested in?
Cygnet , the Story of a Boat

£1.50

The story and photographs of the iconic Cygnet at Topsham Museum and its creator, Captain Peacock.

War Comes to Topsham: Memories of the Great War

£2.50

A booklet which accompanied the 2016 "War Comes to Topsham" exhibition.