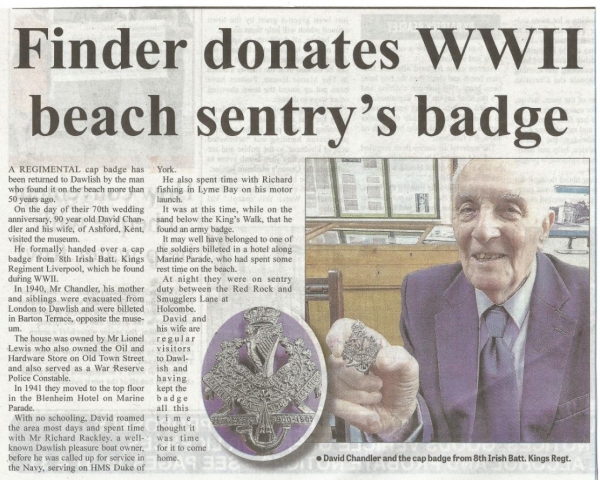 Army Cap Badge Returned After 80 Years !
By: andrew wright
Added: 14 April 2022
This weeks Gazette features an article about a young evacuee who found an army cap badge on a dawlish Beach more than 80 years ago and having enjoyed visiting Dawlish 2 or 3 times a year over the past years thought it time to return it to a good home and wondered if the museum would be interested. We were obviously delighted at the story and it has found a home among the exhibits along with his original letter and his story for all to read. Who knows the young soldier that lost it may have been in considerable trouble with his superiors for losing such an item but it finally has a place among the other war memorabilia in the library at the museum.