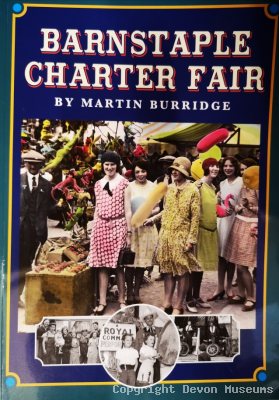 Barnstaple Charter Fair
Price: £14.95
Stock: 2 available
A history of Barnstaple Fair that took 20 years to compile by Martin Burridge
You might also be interested in?
Illustrated History of Appledore book 1 Including an account of one of its families, by David Carter

£12.50

The quaint back streets, or "drags" as they are know locally, are a source of much pleasure in today's traffics choked society.

The Barsntaple Millennium mosaic

£1.00

The Millennium Mosaic in brief outside St Anns building Barnstaple text by John Wilsher.