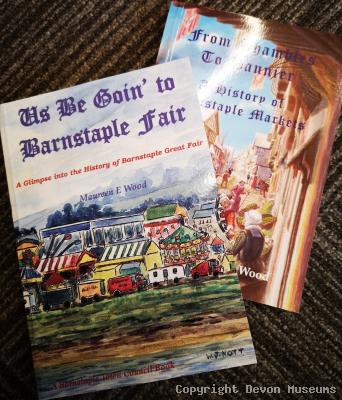 Barnstaple Fair and Shambles to Pannier online offer
Was: £ 19.98
Now only: £12.98
Stock: 10 available
two books by Maureen Wood sold together Us be going to Barnstaple Fair and From Shambles to Pannier
You might also be interested in?
Barnstaple Charter Fair

£14.95

A history of Barnstaple Fair that took 20 years to compile by Martin Burridge.

Illustrated History of Appledore, book 3 it's place in history By David Carter

£13.90

In this book you will find historical details about people and events which have shaped the village.