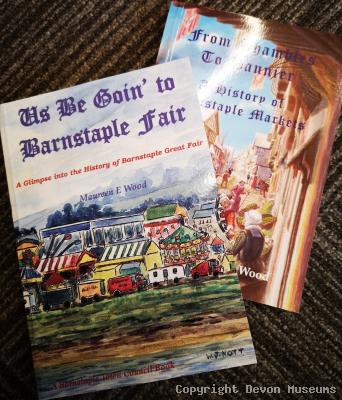 Barnstaple Fair and Shambles to Pannier online offer
Was: £ 19.98
Now only: £12.98
Stock: 10 available
two books by Maureen Wood sold together Us be going to Barnstaple Fair and From Shambles to Pannier
You might also be interested in?
Along the Shore: Discovering North Devon's Coastline

£1.75

Published in 1984, this guide to the geology, flora and fauna of North Devon's coast, from Hartland to the Exmoor coast, including the estuaries, is informative, but the style of presentation is rather dated.

The home of the Heroes of Westward Ho! By Stephen Hobbs

£20.00

This publication combines the skill of a photographer William Stanley Montague Cann and the holiday journal of his sister Annie Mary Cann, in which she records a time in the summer of 1897.