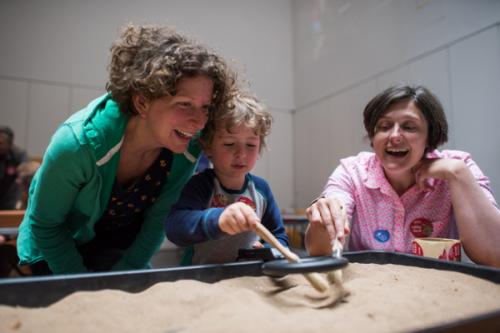 16 April 2019
17 April 2019
When: 16 April 2019 to 17 April 2019
Where: Royal Albert Memorial Museum & Art Gallery, Queen Street, Exeter, Devon EX4 3RX
Time: 10:30 - 15:30
Cost: Drop in, pay on arrival, £1 per child
Suitable for: Especially for children, Family friendly, 0-4, 5-6, 7-10, 14-15, 16-17

Become a detectorist and see if you can find buried objects. Have a go at scanning for 'treasures' and when you find one, explore what it might be. How old is it? Where did it come from? Learn what you should do if you find one in real life, then make sure to officially record it.
This event is being supported by the East Devon Metal Detecting Club. Take time to talk to the members about their passion for detecting and the right and wrong ways to do it. Enjoy looking at the many interesting items they have found over the years.
Also, don't forget to visit RAMM's display of 'finds' and find out more about a museum's role in objects that are found.
Then pop upstairs to our What do you Collect? case in Finders Keepers? gallery, where you can see a display of the favourite finds of a real metal-detecting group, MD Finds Group.