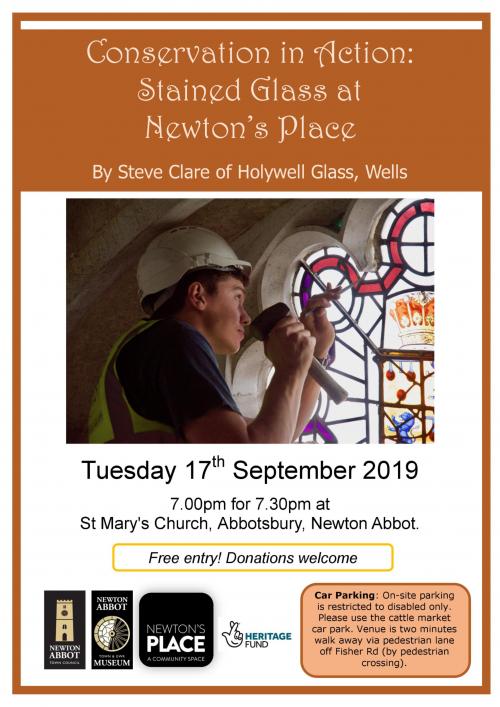 17 September 2019
17 September 2019
When: 17 September 2019
Where: St Mary's Church, Abbotsbury, Newton Abbot
Time: 7pm - 10pm
Cost: FREE donations welcome
Suitable for: 18+

The photograph shows Daniel Hearn of Holywell Glass working on the stained glass front window of Newton's Place, the former St Leonard's Church. He is part of a team of dedicated and passionate conservation professionals, lead by our speaker Steve Clare. Their work includes conservation at Windsor Castle, King's College, Cambridge and Winchester cathedral amongst others.
At this free talk you can find out all about the fascinating work done to preserve and restore the beautiful windows at Newton's Place.
Please note the parking arrangements listed on the poster.