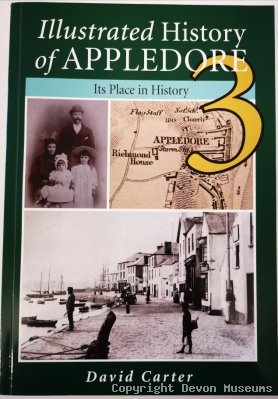 Illustrated History of Appledore, book 3 it's place in history By David Carter
Price: £13.90
Stock: 1 available
In this book you will find historical details about people and events which have shaped the village.........
You might also be interested in?
Discovering Lost Devon by Peter Thomas

£9.99

Through the magic lantern photography of the country from the Tremlett collection.

Us Be Goin to Barnstaple Fair

£9.99

A glimpse into the history of Barnstaple great fair by Maureen Wood 21cm-15cm 277 pages.