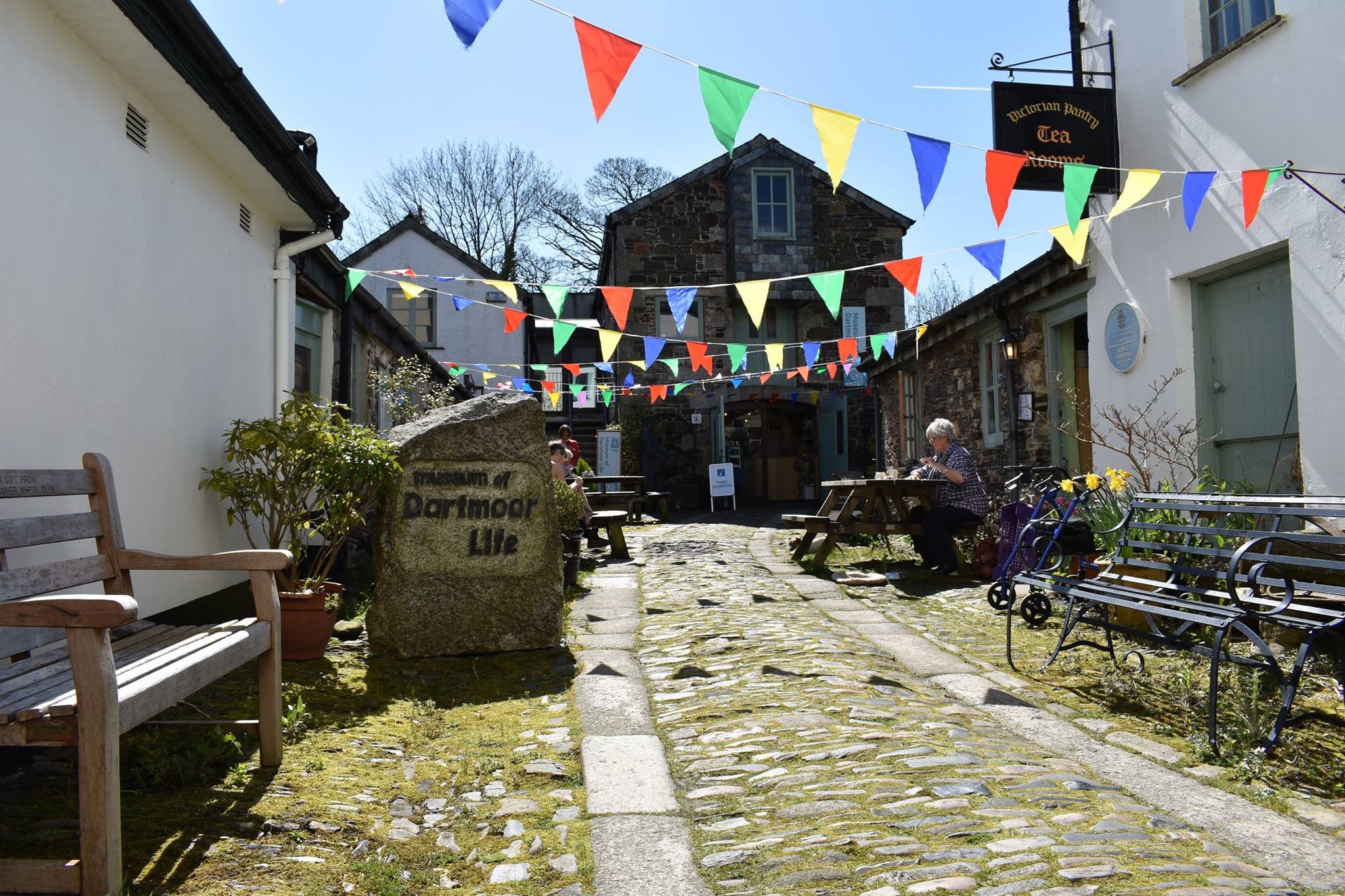 Museum of Dartmoor Life
Situated within a cobbled courtyard the Museum of Dartmoor Life exhibits over three floors a vast collection of objects relating to life on Dartmoor from the Bronze Age through to the mid-20th Century. There are a number of 'Discovery Zones' and trails to help children explore the museum at their own speed.
The museum hosts various workshops, temporary exhibitions and activities for children, The museum is also home to the Visitor Information Point where extremely knowledgeable members of the team are on hand to help plan days out.
Collection 1

A nineteenth century copper miner emerges from his tunnel.

Collection 2

A local blacksmith's forge, faithfully rebuilt in the museum.

Collection 3

Pleasures of the Victorian wash-house.

Collection 4

A Devon cottage fireside.

Collection 5

Yet another aspect of the Good Old Days.
Admission & prices
Opening Times

Easter - end of October





Admission: Adults £5.00, Children/Students £3.00, under 4s FREE Family Ticket (2 adults & 2 children) £13.00
Find us
From the central crossroads in Okehampton, walk past the entrance to the White Hart Hotel until you come to an archway walk through it and you are in the Museum Courtyard. Car parking is available to the rear of the Museum.
Information
£¢ The John Young Gallery offering exhibitions, functions, conference facilities

£¢ Museum Shop

£¢ Tea Rooms nearby

£¢ Access: Braille
- 'Kept 4 children occupied for a couple of hours - Mum, Dad, Granny & Grampa Too!'

- 'So interesting - we didn't leave enough time! We will have to come back!'

- 'Well worth a visit'

- 'Great museum for kids - nice for them to touch - lots to look at'

- 'Educational - lots of help with my project!'

- 'Plenty to keep youngsters occupied'

- 'What an asset to Okehampton: it's a gem'

- 'Excellent museum for an excellent admittance price'

- -Interesting educational do not miss'
These are some of the comments passed 2014 to 2016 by visitors to the Museum of Dartmoor Life in Okehampton:
Museum of Dartmoor Life
Museum Courtyard
3 West Street
Okehampton
EX20 1HQ

T: 01837 52295
E: enquiries@dartmoorlife.org.uk
Upcoming events
26 May 2021

museum of Dartmoor Life, 3 West St, Okehampton, Devon EX20 1HQ

23 June 2021

Church Hall, Market Street, Okehampton, Devon

30 October 2021

Museum of Dartmoor Life
Museum of Dartmoor Life
Museum of Dartmoor Life
Museum Courtyard
3 West Street
Okehampton, DEVON EX20 1HQ